Newsletter
Are you interested in information from IT job market? Just sign up to our newsletter and we will send you the freshest news.
IT Talents – Simply IT Headhunters
Wanting a change and not willing to scan individual job descriptions? Send us your CV with a short description of what you are interested in. We will be happy to suggest you suitable positions. Do you have any questions or remarks? Contact us.
Testimonials

"Na trhu práce jsem se ocitl ve svých požadavcích jako neostřílený nováček (umělá inteligence), ale nekonvenční prostředí, v němž probíhá pohovor a blesková nabídka variant, kterou jsem dostal, Vás přesvědčí, že i pro Vás pracovní místo vždy existuje."
-Antonín Šulc, SW Developer

"IT Talents jsem oslovil již dvakrát a pokaždé mi našli nabídku, které vyhovovala mým potřebám. Mají velice profesionální a prozákaznický přístup, který mi výběr a přechod do nového zaměstnání velice ulehčil. "
-Tomáš Leidl, IT Project Manager
"When the time came to take the next step in my career I found in IT Talents a great help. I found expert advice and help to find a great job in a multinational company. I would highly recommend IT Talents to anyone looking to further their career."
-Luis Rivas, QA Analyst
Latest articles from our blog…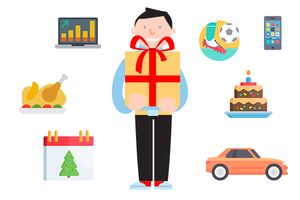 While unemployment drops and employers find it increasingly difficult to find quality staff, requirements of employees for a wide range of benefits are on the rise. Employee benefits will thus be our topic today.